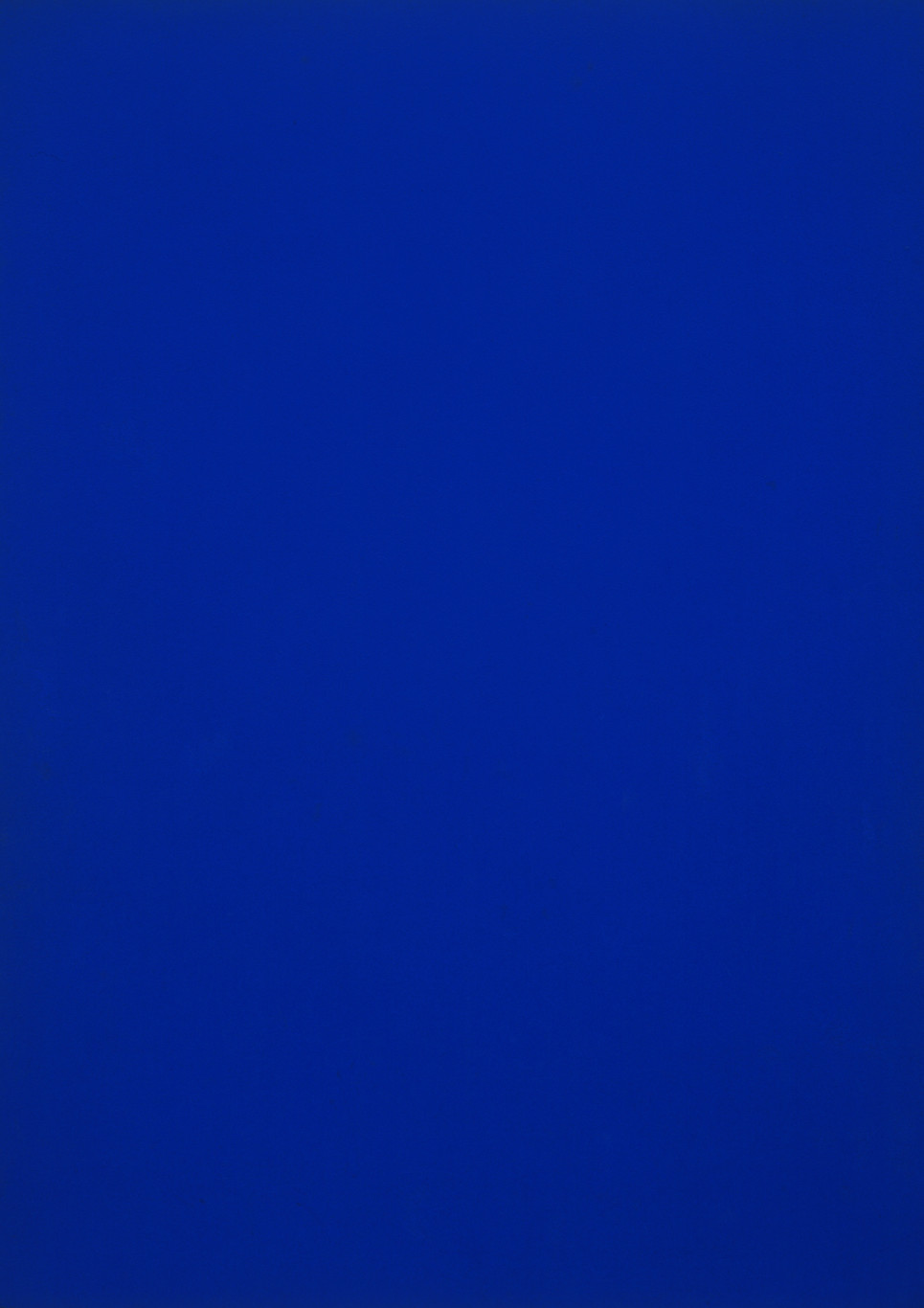 It's January and the mid-Atlantic landscape is seriously erring on the side of dun, grey, ochre, puce,
tan
, and of course, beige. I need a visual palette cleanser. We're supposed to get a blizzard of snow. Oh, great:
white.
We need prompts like
International Klein Blue
, the color (above) that Yves Klein
invented
.
He liked blue. Also monochrome gold. (He also made paintings with "a nude model pressing herself against the canvas under his direction." See
here
.)
Look at it.
The blue.
That blue brings up all my issues. Why did I abandon marine biology because I was bad at math.
So what? Who lets math get in the way of anything
, is what that blue seems to be saying. That blue points a finger at me. When your ship will come in is up to you. In large part. Not wholly, but in large part.
It's the opposite of timid.
But it's not aggressive. Let's call it assertive. Strong of will. The blue that belongs on the outside of a shield, as a crest. Something rampant. Get out there. Do. Though you feel you are dragging your head around. Though recently the arthritis has spread to your hips. We all operate on hinges.
It also reminds me of my mother. She is never without blue. A sapphire ring. An oceanic multi-toned scarf. "Dragon shoes" is what she calls her shoes with the iridescent (yes, blue) scales on them.
Blue is shorthand for sad. "I'm blue," we say, stifling some melancholy, touching an old hurt the scar of which has turned some pale shade, but this isn't.